Around 96% of UK businesses have fewer than nine employees¹ and, according to Ofcom, companies with five or more employees spend 19 times more than the average UK household on basic telecoms services². Clearly the SME market holds a lot of potential for CSPs, however they often fail to convert this potential into revenue. One reason for this is the difficulty associated with identifying SME and SOHO customers, as they typically purchase PAYG mobiles, or appear as individual subscribers on consumer billing systems for mobile pay monthly, fixed-line and broadband services.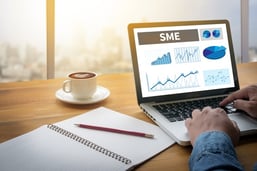 However, the time is right for CSPs to target this hidden market as it is primed to take advantage of the reduced costs, increased productivity and potential for internationalisation that communications-based technologies can bring. In addition to this, consumers now expect even the smallest business to have an online presence, and employees expect the technologies they use in their home lives to exist in their work lives, so there is additional pressure on SMESs to embrace these technologies.

The key to identifying and converting these customers is to create targeted, transparent and appealing propositions that encourage self-identification. The obvious starting point is to consider what SMEs value - accurate, itemised billing, clear pricing, flexibility, shared plans, and fast and efficient problem resolution – and incorporate these features into a successful SME strategy. These are our six steps:

1. Get the network offer right
CSPs who own the network can harness their capabilities to meet the basic needs of SMEs, later adding value through more sophisticated network-based services. Options include:
Deploying multiple services, as SMEs usually prefer to have just one supplier
Enhancing coverage and availability
Meeting Quality of Service (QOS) expectations, and providing tuneable QOSs so that certain SMEs' traffic can be prioritised over that of others
Offering meaningful Service Level Agreements (SLAs)
Adding security services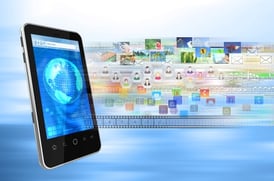 2. Develop an SME portal
This portal must offer features that SMEs value, for free, as this will encourage them to self-identify as SMEs in order to access this service. Features could include a bill archive, personalisation and self-care functionality, and a channel for communication and education that gives SMEs access to information as they require it, such as through FAQs and product recommendations. The portal should also feature complaint resolution functionality.

3. Use both automation and self-configuration
Increase automation so that human effort is targeted where it actually adds value, and support self-configuration so that it is the customer who does most of the work. This is important because it is very difficult, if not impossible, for CSPs to deliver a high level of tailoring themselves, but by enabling SMEs to self-bundle, self-order and self-configure their bundles, CSPs should be able to meet most of their needs from a relatively small number of options.

4. Verticalise the offer
Verticalisation is the ability to configure price plans or products to the needs of an individual industry, such as plumbers, retailers or utilities, and is tailored to the typical requirements of these customers. When coupled with self-configuration, verticalisation can be very effective as it enables user choice, but avoids the support costs involved in configuring a plan for each individual SME.

5. Communicate and educate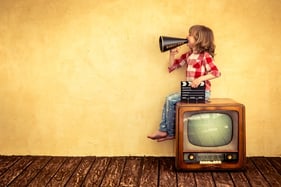 Some parts of the SME market may be relatively unskilled in digital technology when compared with technically educated staff in larger companies. This gives CSPs the opportunity to grab mindshare from rivals through effective and incremental communication, which drives uptake and loyalty. CSPs should communicate both proactively and interactively, so that communication doesn't focus solely on negative activities, such as faults, complaints and paying bills, but creates positive interactions, through making recommendations about how customers can save money, offering a free trial, or emphasising preferential terms for valued customers. Social media can be a cost-effective means of creating positive experiences, although these interactions must be customer-centric, meeting their customers' needs rather than their own.

6. Show them the money
Like all businesses, SMEs are motivated by their bottom line, so if CSPs can show them how adopting new technologies can lower their operational costs, and help their sales and marketing initiatives, they will be more interested in the proposition. In terms of digital marketing, CSPs can help SMEs by hosting their website, supporting the addition of mobile channels and providing expertise to help connect buyers with the business. To support their sales and internationalisation efforts, they can provide secure and fully-transactional e-commerce and m-commerce sites, and help SMEs become more adept at identifying opportunities through supplying CRM services.

The above six steps may be a little overwhelming for CSPs who are just getting started with their SME strategy, but there is no need to do everything at once. CSPs can build their strategy in steps, starting with increased process automation, verticalisation and self-care/self-configuration, and can use Cloud or Managed Service to overcome infrastructure barriers and get to market quickly.

Watch our presentation on The hidden opportunity for mobile operators: the underserved SOHO and SME markets



(1) 'Business Statistics', House of Commons Library Briefing Paper Number 06152

(2) 'The Business Consumer Experience', Ofcom

This blog post is based on our Six winning strategies to build a successful SME business whitepaper, written by Teresa Cottam, Founder and Chief Strategist at Telesperience, in June 2014.